Pascale GROSCLAUDE - Publications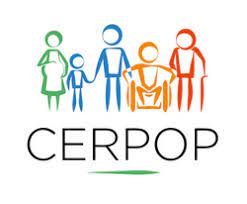 EQUITY - Embodiment, social ineQualities, lifecoUrse epidemiology, cancer and chronIc diseases, intervenTions, methodologY
Equipe constitutive du CERPOP, UMR1295, unité mixte INSERM - Université Toulouse III Paul Sabatier
Pacale GROSCLAUDE • chercheure
2022
2021
Baicry F, Molinié F, Plouvier S, Colonna M, Daubisse-Marliac L, Grosclaude P, Trétarre B, Bara S, Lapôtre-Ledoux B, Woronoff AS, Guizard AV, Bouvier V, Troussard X, Marrer E, Klein D, Velten M, Jégu J. What is the most appropriate period to define synchronous cancers? Cancer Epidemiol. 2021 Apr;71(Pt A):101900. doi: 10.1016/j.canep.2021.101900.

Biscond M, Guimbaud R, Digue L, Cirilo-Cassaigne I, Bousser V, Oum-Sack E, Goddard J, Bauvin E, Delpierre C, Grosclaude P, Lamy S. How does comorbidity affect colon cancer patients' care trajectory? Results from the French EvaCCoR cohort study. Clin Res Hepatol Gastroenterol. 2021 Jan;45(1):101422. doi: 10.1016/j.clinre.2020.03.022.

Chatignoux E, Uhry Z, Grosclaude P, Colonna M, Remontet L. How to produce sound predictions of incidence at a district level using either health care or mortality data in the absence of a national registry: the example of cancer in France. Int J Epidemiol. 2021 Mar 3;50(1):279-292. doi: 10.1093/ije/dyaa217.

Cros F, Lamy S, Grosclaude P, Nebout A, Chabrillac E, Vergez S, Bories P, Dupret-Bories A. Physician practice variation in head and neck cancer therapy: Results of a national survey. Oral Oncol. 2021 Jun;117:105293. doi: 10.1016/j.oraloncology.2021.105293.

Defossez G, Uhry Z, Delafosse P, Dantony E, d'Almeida T, Plouvier S, Bossard N, Bouvier AM, Molinié F, Woronoff AS, Colonna M, Grosclaude P, Remontet L, Monnereau A; French Network of Cancer Registries (FRANCIM). Cancer incidence and mortality trends in France over 1990-2018 for solid tumors: the sex gap is narrowing. BMC Cancer. 2021 Jun 24;21(1):726. doi: 10.1186/s12885-021-08261-1.

Durand MA, Lamouroux A, Redmond NM, Rotily M, Bourmaud A, Schott AM, Auger-Aubin I, Frachon A, Exbrayat C, Balamou C, Gimenez L, Grosclaude P, Moumjid N, Haesebaert J, Massy HD, Bardes J, Touzani R, Diant LBEF, Casanova C, Seitz JF, Mancini J, Delpierre C. Impact of a health literacy intervention combining general practitioner training and a consumer facing intervention to improve colorectal cancer screening in underserved areas: protocol for a multicentric cluster randomized controlled trial. BMC Public Health. 2021 Sep 16;21(1):1684. doi: 10.1186/s12889-021-11565-3.

Foucan AS, Grosclaude P, Bousser V, Bauvin E, Smith D, Andre-Fardeau C, Daubisse-Marliac L, Mathoulin-Pelissier S, Amadeo B, Coureau G. Management of colon cancer patients: A comprehensive analysis of the absence of multidisciplinary team meetings in two French departments. Clin Res Hepatol Gastroenterol. 2021 Mar;45(2):101413. doi: 10.1016/j.clinre.2020.02.020.

Girardi F, Rous B, Stiller CA, Gatta G, Fersht N, Storm HH, Rodrigues JR, Herrmann C, Marcos-Gragera R, Peris-Bonet R, Valkov M, Weir HK, Woods RR, You H, Cueva PA, De P, Di Carlo V, Johannesen TB, Lima CA, Lynch CF, Coleman MP, Allemani C; CONCORD Working Group (Grosclaude P collaborator). The histology of brain tumors for 67 331 children and 671 085 adults diagnosed in 60 countries during 2000-2014: a global, population-based study (CONCORD-3). Neuro Oncol. 2021 Oct 1;23(10):1765-1776. doi: 10.1093/neuonc/noab067.

Xiao D, Guizard AV, Daubisse-Marliac L, Woronoff AS, Trétarre B, Delafosse P, Molinié F, Cowppli-Bony A, Lapôtre-Ledoux B, Bara S, Marrer E, Velten M, Laroche L, Heutte N, Grosclaude P, Joly F. Evaluation of long-term living conditions in patients treated for localised prostate cancer. Eur J Cancer Care (Engl). 2021 Jan;30(1):e13333. doi: 10.1111/ecc.13333.
2020
2019