Julie JESSON • Publications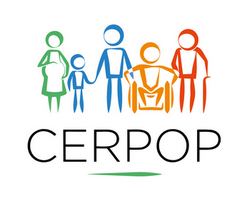 SPHERE - Study of Perinatal, paediatric and adolescent Health : Epidemiological Research and Evaluation
Equipe constitutive du CERPOP, UMR1295, unité mixte de recherche Inserm – Université Toulouse III Paul Sabatier
Julie JESSON • chercheure


2023
Coulaud PJ, Jesson J, Bolduc N, Ferlatte O, Jenkins E, Bertrand K, Salway T, Jauffret-Roustide M, Knight R. Young Adults' Mental Health and Unmet Service Needs in the Context of the COVID-19 Pandemic Across Canada and France. Community Ment Health J. 2023 Feb;59(2):222-232. doi: 10.1007/s10597-022-01000-1.
Coulaud PJ, Salway T, Jesson J, Bolduc N, Ferlatte O, Bertrand K, Desgrées du Loû A, Jenkins E, Jauffret-Roustide M, Knight R. Moderation of the association between COVID-19-related income loss and depression by receipt of financial support: Repeated cross-sectional surveys of young adults in Canada and France (2020-2021). SSM Popul Health. 2023 Mar;21:101340. doi: 10.1016/j.ssmph.2023.101340.
O'Rourke J, Townsend CL, Milanzi E, Collins IJ, Castro H, Judd A, Vicari M, Jesson J, Leroy V, Penazzato M, Renaud F. Effectiveness and safety of tenofovir alafenamide in children and adolescents living with HIV: a systematic review. J Int AIDS Soc. 2023 Feb;26(2):e26037. doi: 10.1002/jia2.26037.
2022
2021
2020
2019
Ekali GL, Jesson J, Enok PB, Leroy V. Effect of in utero exposure to HIV and antiretroviral drugs on growth in HIV-exposed uninfected children: a systematic review and meta-analysis protocol. BMJ Open. 2019 Jun 21;9(6):e023937. doi: 10.1136/bmjopen-2018-023937.

Jesson J, Ephoevi-Ga A, Desmonde S, Ake-Assi MH, D'Almeida M, Sy HS, Malateste K, Amorissani-Folquet M, Dicko F, Kouadio K, Renner L, Leroy V; IeDEA West African Pediatric Collaboration. Growth in the first 5 years after antiretroviral therapy initiation among HIV-infected children in the IeDEA West African Pediatric Cohort. Trop Med Int Health. 2019 Jun;24(6):775-785. doi: 10.1111/tmi.13237.

Jesson J, Schomaker M, Malasteste K, Wati DK, Kariminia A, Sylla M, Kouadio K, Sawry S, Mubiana-Mbewe M, Ayaya S, Vreeman R, McGowan CC, Yotebieng M, Leroy V, Davies MA; IeDEA global cohort consortium. Stunting and growth velocity of adolescents with perinatally acquired HIV: differential evolution for males and females. A multiregional analysis from the IeDEA global paediatric collaboration. J Int AIDS Soc. 2019 Nov;22(11):e25412. doi: 10.1002/jia2.25412.