Julie JESSON • Publications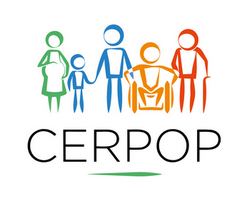 SPHERE - Study of Perinatal, paediatric and adolescent Health : Epidemiological Research and Evaluation
Equipe constitutive du CERPOP, UMR1295, unité mixte de recherche Inserm – Université Toulouse III Paul Sabatier
Julie JESSON • chercheure


2023
2022
2021
2020
2019
Ekali GL, Jesson J, Enok PB, Leroy V. Effect of in utero exposure to HIV and antiretroviral drugs on growth in HIV-exposed uninfected children: a systematic review and meta-analysis protocol. BMJ Open. 2019 Jun 21;9(6):e023937. doi: 10.1136/bmjopen-2018-023937.

Jesson J, Ephoevi-Ga A, Desmonde S, Ake-Assi MH, D'Almeida M, Sy HS, Malateste K, Amorissani-Folquet M, Dicko F, Kouadio K, Renner L, Leroy V; IeDEA West African Pediatric Collaboration. Growth in the first 5 years after antiretroviral therapy initiation among HIV-infected children in the IeDEA West African Pediatric Cohort. Trop Med Int Health. 2019 Jun;24(6):775-785. doi: 10.1111/tmi.13237.

Jesson J, Schomaker M, Malasteste K, Wati DK, Kariminia A, Sylla M, Kouadio K, Sawry S, Mubiana-Mbewe M, Ayaya S, Vreeman R, McGowan CC, Yotebieng M, Leroy V, Davies MA; IeDEA global cohort consortium. Stunting and growth velocity of adolescents with perinatally acquired HIV: differential evolution for males and females. A multiregional analysis from the IeDEA global paediatric collaboration. J Int AIDS Soc. 2019 Nov;22(11):e25412. doi: 10.1002/jia2.25412.