Frédéric BOUISSET • Publications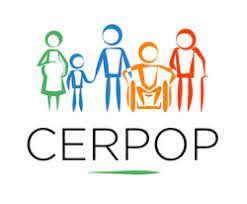 Equipe Vieillissement - Axe ARTERRE
Evaluation du risque et du traitement de l'athérosclose : vers l'épidémiologie des risques
Equipe constitutive du CERPOP, UMR 1295, unité mixte INSERM - Université Toulouse III Paul Sabatier
Frédéric BOUISSET • doctorant


2022
Bonnet M, Marliere S, Mathieu V, Tronchi A, Delarche N, Abdellaoui M, Dubreuil O, Boueri Z, Chettibi M, Souteyrand G, Durier C, Bouisset F, Belle L. Safety of conservative management for non-stenotic culprit lesions in STEMI patients treated with a two-step reperfusion strategy: a SUPER-MIMI sub-study. Cardiovasc Diagn Ther. 2022 Apr;12(2):220-228. doi: 10.21037/cdt-21-631.

Hascoët S, Smolka G, Blanchard D, Kloëckner M, Brochet E, Bouisset F, Leurent G, Thambo JB, Combes N, Dumonteil N, Bauer F, Nejjari M, Pillière R, Dauphin C, Bonnet G, Ciobotaru V, Kételers R, Gallet R, Hammoudi N, Mangin L, Bouvaist H, Spaulding C, Aminian A, Kilic T, Popovic B, Armero S, Champagnac D, Gérardin B. Predictors of Clinical Success After Transcatheter Paravalvular Leak Closure: An International Prospective Multicenter Registry. Circ Cardiovasc Interv. 2022 Oct;15(10):e012193. doi: 10.1161/CIRCINTERVENTIONS.122.012193.

Kai SHY, Ferrières J, Rossignol M, Bouisset F, Herry J, Esquirol Y. Prevalence and determinants of return to work after various coronary events: meta-analysis of prospective studies. Sci Rep. 2022 Sep 12;12(1):15348. doi: 10.1038/s41598-022-19467-z.

Matta A, Delmas C, Campelo-Parada F, Lhermusier T, Bouisset F, Elbaz M, Nader V, Blanco S, Roncalli J, Carrié D. Takotsubo cardiomyopathy. Rev Cardiovasc Med. 2022 Jan 20;23(1):38. doi: 10.31083/j.rcm2301038.

Matta A, Lhermusier T, Bouisset F, Parada FC, ELBaz M, Nader V, Blanco S, Roncalli J, Carrié D. Outcomes of Transcatheter Aortic Valve Implantation in Nonagenarians Compared to Younger than 90 Year Old Patients. Am J Med. 2022 Mar 13:S0002-9343(22)00170-X. doi: 10.1016/j.amjmed.2022.02.024. Epub ahead of print.

Matta A, Nader V, Canitrot R, Delmas C, Bouisset F, Lhermusier T, Blanco S, Campelo-Parada F, Elbaz M, Carrie D, Galinier M, Roncalli J. Myocardial bridging is significantly associated to myocardial infarction with non-obstructive coronary arteries. Eur Heart J Acute Cardiovasc Care. 2022 May 3:zuac047. doi: 10.1093/ehjacc/zuac047.
2021
2020
2019