Émilie JOUANJUS - Publications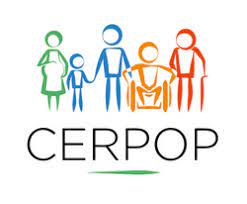 EQUITY - Embodiment, social ineQualities, lifecoUrse epidemiology, cancer and chronIc diseases, intervenTions, methodologY
Equipe constitutive du CERPOP, UMR1295, unité mixte INSERM - Université Toulouse III Paul Sabatier
Émilie JOUANJUS • chercheure
2023
Aquizerate A, Laforgue EJ, Istvan M, Rousselet M, Gerardin M, Jouanjus E, Libert F; French Addictovigilance Network; Guerlais M, Victorri-Vigneau C. French national addictovigilance follow-up of zolpidem between 2014 and 2020: evolution of drug abuse, misuse and dependence before and after the regulatory change. Eur J Public Health. 2023 Apr 1;33(2):169-175. doi: 10.1093/eurpub/ckad003.

Diaz L, Eiden C, Jouanjus E, Frauger E, Fouilhé N, Djezzar S, Gibaja V, Boucher A, Le Boisselier R, Libert F, Caous AS, Monzon E, Guerlais M, Daveluy A, Fauconneau B, Peyrière H. Alprazolam misuse: Analysis of French Addictovigilance Network data from 2011 to 2020. Therapie. 2023 Feb 15:S0040-5957(23)00030-6. doi: 10.1016/j.therap.2023.02.002. Epub ahead of print.

Robert M, Jouanjus E, Khouri C, Fouilhé Sam-Laï N, Revol B. The opioid epidemic: A worldwide exploratory study using the WHO pharmacovigilance database. Addiction. 2023 Apr;118(4):771-775. doi: 10.1111/add.16081.
2022
2021
2020
2019