Benoit LEPAGE - Publications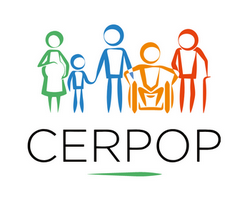 EQUITY - Embodiment, social ineQualities, lifecoUrse epidemiology, cancer and chronIc diseases, intervenTions, methodologY
Equipe constitutive du CERPOP, UMR1295, unité mixte INSERM - Université Toulouse III Paul Sabatier

2022
Woisard V, Balaguer M, Fredouille C, Farinas J, Ghio A, Lalain M, Puech M, Astesano C, Pinquier J, Lepage B. Construction of an automatic score for the evaluation of speech disorders among patients treated for a cancer of the oral cavity or the oropharynx: The Carcinologic Speech Severity Index. Head Neck. 2022 Jan;44(1):71-88. doi: 10.1002/hed.26903.
2021
Joannès C, Castagné R, Lepage B, Delpierre C, Kelly-Irving M. Could teacher-perceived parental interest be an important factor in understanding how education relates to later physiological health? A life course approach. PLoS One. 2021 Jun 17;16(6):e0252518. doi: 10.1371/journal.pone.0252518.

Lepage B, Colineaux H, Kelly-Irving M, Vineis P, Delpierre C, Lang T. Comparison of smoking reduction with improvement of social conditions in early life: simulation in a British cohort. Int J Epidemiol. 2021 Jul 9;50(3):797-808. doi: 10.1093/ije/dyaa244.

Rocha V, Fraga S, Moreira C, Carmeli C, Lenoir A, Steptoe A, Giles G, Goldberg M, Zins M, Kivimäki M, Vineis P, Vollenweider P, Barros H, Stringhini S; LIFEPATH Consortium; members of the LIFEPATH Consortium (Lang T, Lepage B collaborators): Life-course socioeconomic disadvantage and lung function: a multicohort study of 70 496 individuals. Eur Respir J. 2021 Mar 18;57(3):2001600. doi: 10.1183/13993003.01600-2020.
2020
2019