Virginie EHLINGER - Publications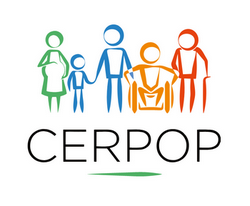 SPHERE - Study of Perinatal, paediatric and adolescent Health : Epidemiological Research and Evaluation
Equipe constitutive du CERPOP, UMR 1295, unité mixte de recherche Inserm – Université Toulouse III Paul Sabatier
Virginie EHLINGER • ITA Biostatistiques


2023
2022
2021
2020
Morin M, Claris O, Dussart C, Frelat A, De Place A, Molinier L, Matillon Y, Ehlinger V, Vayssiere C. Quality of Life During Pregnancy: Is There a Link with Breastfeeding at Birth? Breastfeed Med. 2020 May;15(5):321-330. doi: 10.1089/bfm.2019.0123.
2019
Pacoricona Alfaro DL, Lemoine P, Ehlinger V, Molinas C, Diene G, Valette M, Pinto G, Coupaye M, Poitou-Bernert C, Thuilleaux D, Arnaud C, Tauber M. Causes of death in Prader-Willi syndrome: lessons from 11 years' experience of a national reference center. Orphanet J Rare Dis. 2019 Nov 4;14(1):238. doi: 10.1186/s13023-019-1214-2.
Amer-Wåhlin I, Ugwumadu A, Yli BM, Kwee A, Timonen S, Cole V, Ayres-de-Campos D, Roth GE, Schwarz C, Ramenghi LA, Todros T, Ehlinger V, Vayssiere C; Study Group of Intrapartum Fetal Monitoring (European Association of Perinatal Medicine). Fetal electrocardiography ST-segment analysis for intrapartum monitoring: a critical appraisal of conflicting evidence and a way forward. Am J Obstet Gynecol. 2019 Dec;221(6):577-601.e11. doi: 10.1016/j.ajog.2019.04.003.