Sophie DESMONDE • Publications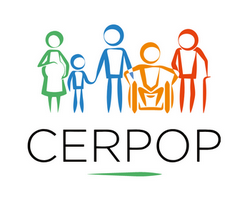 SPHERE - Study of Perinatal, paediatric and adolescent Health : Epidemiological Research and Evaluation
Equipe constitutive du CERPOP, UMR1295, unité mixte de recherche Inserm – Université Toulouse III Paul Sabatier
Sophie DESMONDE • chercheure


2023
Guindo A, Cisse Z, Keita I, Desmonde S, Sarro YDS, Touré BA, Baraika MA, Tessougué O, Guindo P, Coulibaly M, Traore O, Sylla N, Diassana M, Saye A, Picot V, Lauressergues E, Leroy V. Potential for a large-scale newborn screening strategy for sickle cell disease in Mali: A comparative diagnostic performance study of two rapid diagnostic tests (SickleScan® and HemotypeSC®) on cord blood. Br J Haematol. 2023 Sep 20. doi: 10.1111/bjh.19108. Epub ahead of print.
2022
Brazier E, Ajeh R, Maruri F, Musick B, Freeman A, Wester CW, Lee MP, Shamu T, Crabtree Ramírez B, d'Almeida M, Wools-Kaloustian K, Kumarasamy N, Althoff KN, Twizere C, Grinsztejn B, Tanser F, Messou E, Byakwaga H, Duda SN, Nash D; International epidemiology Databases to Evaluate AIDS (

Desmonde

S,

Dahourou D

,

Leroy V

collaborators). Service delivery challenges in HIV care during the first year of the COVID-19 pandemic: results from a site assessment survey across the global IeDEA consortium. J Int AIDS Soc. 2022 Dec;25(12):e26036. doi: 10.1002/jia2.26036.
Desmonde S, Lolekha R, Costantini S, Siraprapasiri T, Frank S, Bakkali T, Benjarattanaporn P, Hou T, Jantaramanee S, Kuttiparambil B, Sethaputra C, Ross J, Ciaranello A. A focused multi-state model to estimate the pediatric and adolescent HIV epidemic in Thailand, 2005-2025. PLoS One. 2022 Nov 17;17(11):e0276330. doi: 10.1371/journal.pone.0276330.
2021
2020