Sophie DESMONDE • Publications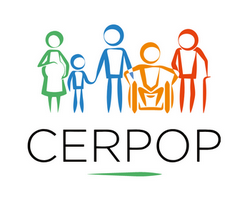 SPHERE - Study of Perinatal, paediatric and adolescent Health : Epidemiological Research and Evaluation
Equipe constitutive du CERPOP, UMR1295, unité mixte de recherche Inserm – Université Toulouse III Paul Sabatier
Sophie DESMONDE • chercheure


2022
Brazier E, Ajeh R, Maruri F, Musick B, Freeman A, Wester CW, Lee MP, Shamu T, Crabtree Ramírez B, d'Almeida M, Wools-Kaloustian K, Kumarasamy N, Althoff KN, Twizere C, Grinsztejn B, Tanser F, Messou E, Byakwaga H, Duda SN, Nash D; International epidemiology Databases to Evaluate AIDS (

Desmonde

S,

Dahourou D

,

Leroy V

collaborators). Service delivery challenges in HIV care during the first year of the COVID-19 pandemic: results from a site assessment survey across the global IeDEA consortium. J Int AIDS Soc. 2022 Dec;25(12):e26036. doi: 10.1002/jia2.26036.

Desmonde S, Lolekha R, Costantini S, Siraprapasiri T, Frank S, Bakkali T, Benjarattanaporn P, Hou T, Jantaramanee S, Kuttiparambil B, Sethaputra C, Ross J, Ciaranello A. A focused multi-state model to estimate the pediatric and adolescent HIV epidemic in Thailand, 2005-2025. PLoS One. 2022 Nov 17;17(11):e0276330. doi: 10.1371/journal.pone.0276330.
2021
2020