Pierre-Jean OUSSET - Publications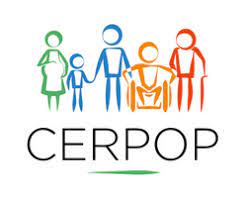 MAINTAIN - MAintain Functions and INTrinsec capacities with Aging :
Preventive and personalized INterventional Research
Equipe constitutive du CERPOP, UMR1295, unité mixte INSERM - Université Toulouse III Paul Sabatier
Pierre-Jean OUSSET • chercheur


2023

2022
2021
2020
2019
Bowman GL, Dodge HH, Guyonnet S, Zhou N, Donohue J, Bichsel A, Schmitt J, Hooper C, Bartfai T, Andrieu S, Vellas B; MAPT/DSA Study Group (Ousset JP collaborator). A blood-based nutritional risk index explains cognitive enhancement and decline in the multidomain Alzheimer prevention trial. Alzheimers Dement (N Y). 2019 Dec 28;5:953-963. doi: 10.1016/j.trci.2019.1004.. Erratum in: Alzheimers Dement (N Y). 2020 Jul 14;6(1):e12042.
Coley N, Ngandu T, Lehtisalo J, Soininen H, Vellas B, Richard E, Kivipelto M, Andrieu S; HATICE, FINGER, and MAPT/DSA groups (Ousset JP collaborator). Adherence to multidomain interventions for dementia prevention: Data from the FINGER and MAPT trials. Alzheimers Dement. 2019 Jun;15(6):729-741. doi: 10.1016/j.jalz.2019.03.005.
de Mauleon A, Soto M, Ousset PJ, Nourhashemi F, Lepage B, Vellas B. Potentially modifiable factors associated with agitation and aggression in Alzheimer's disease: results of the ICTUS study. Int Psychogeriatr. 2019 Oct;31(10):1509-1516. doi: 10.1017/S1041610218001990.
Dietlin S, Soto M, Kiyasova V, Pueyo M, de Mauleon A, Delrieu J, Ousset PJ, Vellas B. Neuropsychiatric Symptoms and Risk of Progression to Alzheimer's Disease Among Mild Cognitive Impairment Subjects. J Alzheimers Dis. 2019;70(1):25-3 doi: 10.3233/JAD-190025.
Frisoni GB, Ritchie C, Carrera E, Nilsson P, Ousset PJ, Molinuevo JL, Dubois B, Scheltens P, Minoshima S. Re-aligning scientific and lay narratives of Alzheimer's disease. Lancet Neurol. 2019 Oct;18(10):918-919. doi: 10.1016/S1474-4422(19)30323-0.
Gabelle A, Jaussent I, Bouallègue FB, Lehmann S, Lopez R, Barateau L, Grasselli C, Pesenti C, de Verbizier D, Béziat S, Mariano-Goulart D, Carlander B, Dauvilliers Y; Alzheimer's Disease Neuroimaging Initiative; Multi-Domain Intervention Alzheimer's Prevention Trial study groups (Ousset JP collaborator). Reduced brain amyloid burden in elderly patients with narcolepsy type 1. Ann Neurol. 2019 Jan;85(1):74-83. doi: 10.1002/ana.25373.
Vermunt L, Sikkes SAM, van den Hout A, Handels R, Bos I, van der Flier WM, Kern S, Ousset PJ, Maruff P, Skoog I, Verhey FRJ, Freund-Levi Y, Tsolaki M, Wallin ÅK, Olde Rikkert M, Soininen H, Spiru L, Zetterberg H, Blennow K, Scheltens P, Muniz-Terrera G, Visser PJ; Alzheimer Disease Neuroimaging Initiative; AIBL Research Group; ICTUS/DSA study groups. Duration of preclinical, prodromal, and dementia stages of Alzheimer's disease in relation to age, sex, and APOE genotype. Alzheimers Dement. 2019 Jul;15(7):888-898. doi: 10.1016/j.jalz.2019.04.001.