Philippe CESTAC - Publications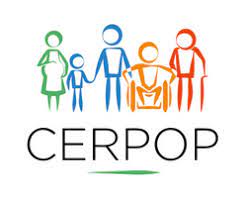 MAINTAIN - MAintain Functions and INTrinsec capacities with Aging :
Preventive and personalized INterventional Research
Equipe constitutive du CERPOP, UMR 1295, unité mixte INSERM - Université Toulouse III Paul Sabatier
Philippe CESTAC • chercheur

2023
2022
2021
2020
2019
Maltais M, Rolland Y, Vellas B, Haÿ PE, Armaingaud D, Cestac P, Rouch L, Cesari M, de Souto Barreto P. Effect of Exercise on Behavioral Symptoms and Pain in Patients With Dementia Living in Nursing Homes. Am J Alzheimers Dis Other Demen. 2019 Mar;34(2):89-94. doi: 10.1177/1533317518803773.
Pagès A, Mazon M, Cool C, McCambridge C, Cestac P, Rouch L, Juillard-Condat B. Cost analysis of potentially inappropriate medication in older hospitalized patients. Expert Rev Pharmacoecon Outcomes Res. 2019 Oct 15:1-5. doi: 10.1080/14737167.2020.1678384.
Rouch L, Cestac P, Hanon O, Ruidavets JB, Ehlinger V, Gentil C, Cool C, Helmer C, Dartigues JF, Bouhanick B, Chamontin B, Sallerin B, Vellas B, Marquié JC, Esquirol Y, Andrieu S. Blood pressure and cognitive performances in middle-aged adults: the Aging, Health and Work longitudinal study. J Hypertens. 2019 Jun;37(6):1244-125 doi: 10.1097/HJH.0000000000002013.