Olivier PARANT - Publications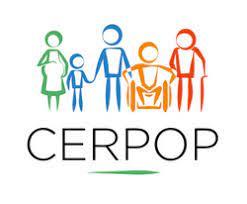 SPHERE - Study of Perinatal, paediatric and adolescent Health : Epidemiological Research and Evaluation
Equipe constitutive du CERPOP, UMR 1295, unité mixte de recherche Inserm – Université Toulouse III Paul Sabatier


2022
Lebraud M, Loussert L, Griffier R, Gauthier T, Parant O, Guerby P. Maternal and neonatal morbidity after forceps or spatulas-assisted delivery in preterm birth. Eur J Obstet Gynecol Reprod Biol. 2022 Apr;271:128-131. doi: 10.1016/j.ejogrb.2022.02.007.

Loussert L, Laur J, Paret L, Parant O, Dupuis N, Guerby P. Facteurs de risque de césarienne sur deuxième jumeau après accouchement voie basse du premier jumeau : étude cas-témoins [Factors associated with cesarean delivery of the second twin after vaginal delivery of the first twin: A case-control study]. Gynecol Obstet Fertil Senol. 2022 Mar 11:S2468-7189(22)00130-1. French. doi: 10.1016/j.gofs.2022.03.003. Epub ahead of print.

Offringa Y, Paret L, Vayssiere C, Parant O, Loussert L, Guerby P. Second stage cesarean section and the risk of preterm birth in subsequent pregnancies. Int J Gynaecol Obstet. 2022 Mar 21. doi: 10.1002/ijgo.14186. Epub ahead of print.
2021
2020
2019