Valériane LEROY - Publications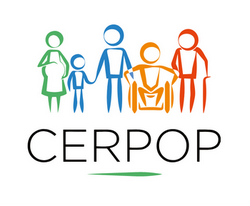 SPHERE - Study of Perinatal, paediatric and adolescent Health: Epidemiological Research and Evaluation
Equipe constitutive du CERPOP, UMR1295, unité mixte INSERM - Université Toulouse III Paul Sabatier


2021
Dassi Tchoupa Revegue MH, Takassi UE, Tanoh Eboua F, Desmonde S, Amoussou-Bouah UB, Bakai TA, Jesson J, Dahourou DL, Malateste K, Aka-Dago-Akribi H, Raynaud JP, Arrivé E, Leroy V. 24-Month Clinical, Immuno-Virological Outcomes, and HIV Status Disclosure in Adolescents Living With Perinatally-Acquired HIV in the IeDEA-COHADO Cohort in Togo and Côte d'Ivoire, 2015-2017. Front Pediatr. 2021 Jun 30;9:582883. doi: 10.3389/fped.2021.582883.

Desmonde S, Ciaranello AL, Malateste K, Musick B, Patten G, Vu AT, Edmonds A, Neilan AM, Duda SN, Wools-Kaloustian K, Davies MA, Leroy V; IeDEA Consortium. Age-specific mortality rate ratios in adolescents and youth aged 10-24 years living with perinatally versus nonperinatally acquired HIV. AIDS. 2021 Mar 15;35(4):625-632. doi: 10.1097/QAD.0000000000002765.

Moore CL, Turkova A, Mujuru H, Kekitiinwa A, Lugemwa A, Kityo CM, Barlow-Mosha LN, Cressey TR, Violari A, Variava E, Cotton MF, Archary M, Compagnucci A, Puthanakit T, Behuhuma O, Saϊdi Y, Hakim J, Amuge P, Atwine L, Musiime V, Burger DM, Shakeshaft C, Giaquinto C, Rojo P, Gibb DM, Ford D; ODYSSEY Trial Team (Leroy V collaborator). ODYSSEY clinical trial design: a randomised global study to evaluate the efficacy and safety of dolutegravir-based antiretroviral therapy in HIV-positive children, with nested pharmacokinetic sub-studies to evaluate pragmatic WHO-weight-band based dolutegravir dosing. BMC Infect Dis. 2021 Jan 4;21(1):5. doi: 10.1186/s12879-020-05672-6.
2020
2019