François-Xavier LAPÉBIE • Publications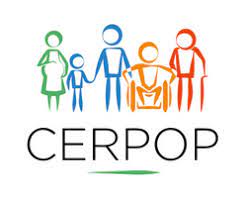 Equipe Vieillissement - Axe ARTERRE
Evaluation du risque et du traitement de l'athérosclose : vers l'épidémiologie des risques
Equipe constitutive du CERPOP, UMR 1295, unité mixte INSERM - Université Toulouse III Paul Sabatier
François-Xavier LAPÉBIE • Doctorant


2022
2021
2020
Blaise S, Boulon C, Mangin M, Senet P, Lazareth I, Imbert B, Lapebie FX, Lacroix P, Constans J, Carpentier P. Finger Systolic Blood Pressure Index (FBPI) measurement: a useful tool for the evaluation of arterial disease in patients with systemic sclerosis. Arthritis Care Res (Hoboken). 2020 Dec 5. doi: 10.1002/acr.24527.

Coudene A, Lapébie FX, Desormais I, Lacroix P, Aurillac V, Mangin M, Aboyans V, Bura-Rivière A, Messas E, Constans J, Boulon C. Evolution of Major Amputation Risk in Patients Hospitalized in France for Critical Limb Ischemia: The COPART Registry. Angiology. 2020 Dec 3:3319720976823. doi: 10.1177/0003319720976823.
Lapébie FX, Robin G, Adoue D, Bura-Rivière A, Marcheix B. Left ventricular pseudoaneurysm revealing a Behçet's disease: a case report. Clin Exp Rheumatol. 2020 Sep-Oct;38 Suppl 127(5):127-128. PMID: 33331266.
2019
Boulon C, Aiouaz S, Blaise S, Mangin M, Decamps-Le Chevoir J, Senet P, Lazareth I, Baudot N, Tribout L, Imbert B, Lapebie FX, Lacroix P, Truchetet ME, Seneschal J, Solanilla A, Skopinski S, Lazaro E, Quéré I, Pistorius MA, Le Hello C, Perez P, Carpentier P, Constans J. Correlation between capillaroscopic classifications and severity in systemic sclerosis: results from SCLEROCAP study at inclusion. Clin Exp Rheumatol. 2019 Jul-Aug;37 Suppl 119(4):63-68. PMID: 31172926.

Journeau L, Pistorius MA, Michon-Pasturel U, Lambert M, Lapébie FX, Bura-Riviere A, de Faucal P, Jego P, Didier Q, Durant C, Urbanski G, Hervier B, Toquet C, Agard C, Espitia O; Groupe d'Étude Français des Artérites des gros Vaisseaux. Juvenile temporal arteritis: A clinicopathological multicentric experience. Autoimmun Rev. 2019 May;18(5):476-483. doi: 10.1016/j.autrev.2019.03.007.

Salaun P, Desormais I, Lapébie FX, Rivière AB, Aboyans V, Lacroix P, Bataille V, Constans J, Boulon C. Comparison of Ankle Pressure, Systolic Toe Pressure, and Transcutaneous Oxygen Pressure to Predict Major Amputation After 1 Year in the COPART Cohort. Angiology. 2019 Mar;70(3):229-236. doi: 10.1177/0003319718793566.