Julie DUPOUY - Publications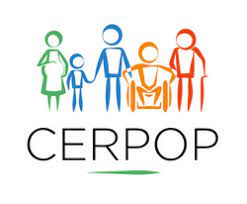 EQUITY - Embodiment, social ineQualities, lifecoUrse epidemiology, cancer and chronIc diseases, intervenTions, methodologY
Equipe constitutive du CERPOP, UMR1295, unité mixte INSERM - Université Toulouse III Paul Sabatier
Julie DUPOUY • chercheure
2023
Dupouy J, Chaneliere M, Schuers M, Laporte C, Bayen M, Gaultier A, Rat C. A face-to-face national congress experience during the COVID-19 pandemic: A report focussing on the risk of COVID-19 contamination. Eur J Gen Pract. 2023 Dec;29(2):2139825. doi: 10.1080/13814788.2022.2139825.
Bouton C, Meziere P, Gaultier A, Dupouy J, Rat C; French National College of General Practioners. Identification of factors associated with non-adherence to recommended COVID-19 preventive behaviours: a cross-sectional study based on a survey among 1004 French primary care professionals. BMJ Open. 2023 Aug 29;13(8):e071215. doi: 10.1136/bmjopen-2022-071215.
Sud A, Chiu K, Friedman J, Dupouy J. Buprenorphine deregulation as an opioid crisis policy response - A comparative analysis between France and the United States. Int J Drug Policy. 2023 Aug 22;120:104161. doi: 10.1016/j.drugpo.2023.104161. Epub ahead of print.
2022
2021
Boussac M, Arbus C, Dupouy J, Harroch E, Rousseau V, Croiset A, Ory-Magne F, Rascol O, Moreau C, Rolland AS, Maltête D, Rouaud T, Meyer M, Drapier S, Giordana B, Anheim M, Hainque E, Jarraya B, Benatru I, Auzou N, Belamri L, Tir M, Marques AR, Thobois S, Eusebio A, Corvol JC, Devos D, Brefel-Courbon C; PREDI-STIM study group. Personality dimensions of patients can change during the course of parkinson's disease. PLoS One. 2021 Jan 7;16(1):e0245142. doi: 10.1371/journal.pone.0245142.

Fernández-Rodríguez B, Dupouy J, Harroch E, Fabre-Delcros MH, Barthélémy C, Loubière P, Barange K, Brefel-Courbon C, Rascol O, Ory-Magne F. Body mass index variations in patients with Parkinson's disease treated with levodopa-carbidopa intestinal gel infusion: A case control study versus standard of care and subthalamic nucleus deep brain stimulation. Rev Neurol (Paris). 2021 Oct;177(8):919-923. doi: 10.1016/j.neurol.2020.11.017

Nguyen-Soenen J, Driot D, Verges Y, Dupouy J, Birebent J. Profil de délivrance des antidépresseurs chez l'enfant et l'adolescent en Midi-Pyrénées entre 2015 et 2017 [Patterns of antidepressant dispensing among children and adolescents between 2015 and 2017 in the French region of Midi-Pyrenees]. Rev Epidemiol Sante Publique. 2021. 69(1):7-12. French. doi: 10.1016/j.respe.2020.10.008.

Rouillon M, Laporte C, Ingrand P, Castéra P, Di Patrizio P, Messaadi N, Binder P, Dupouy J. Perceptions, professional responsibility and management experiences of patients with alcohol, tobacco and opioid use disorder by residents in general practice and teaching general practitioners. Eur J Gen Pract. 2021 Dec;27(1):77-82. doi: 10.1080/13814788.2021.1917542.

Santo T Jr, Clark B, Hickman M, Grebely J, Campbell G, Sordo L, Chen A, Tran LT, Bharat C, Padmanathan P, Cousins G, Dupouy J, Kelty E, Muga R, Nosyk B, Min J, Pavarin R, Farrell M, Degenhardt L. Association of Opioid Agonist Treatment With All-Cause Mortality and Specific Causes of Death Among People With Opioid Dependence: A Systematic Review and Meta-analysis. JAMA Psychiatry. 2021 Sep 1;78(9):979-993. doi: 10.1001/jamapsychiatry.2021.0976. Erratum in: JAMA Psychiatry. 2021 Sep 1;78(9):1044. Erratum in: JAMA Psychiatry. 2022 May 1;79(5):516.
2020
2019
Driot D, Jouanjus E, Oustric S, Dupouy J, Lapeyre-Mestre M. Patterns of gabapentin and pregabalin use and misuse: Results of a population-based cohort study in France. Br J Clin Pharmacol. 2019 Jun;85(6):1260-1269. doi: 10.1111/bcp.13892.

Driot D, Ouhayoun S, Perinelli F, Grézy-Chabardès C, Birebent J, Bismuth M, Dupouy J. Non-drug and drug alternatives to benzodiazepines for insomnia in primary care: Study among GPs and pharmacies in a Southwest region of France. Therapie. 2019 Oct;74(5):537-546. doi: 10.1016/j.therap.2019.03.004.

Jouanjus E, Lapeyre-Mestre M, Nodot M, Roussin A, Franchitto N, Boyes JP, Nasr N, Oustric S, Dupouy J. Teaching Basic Knowledge on Substance Use Disorders: The Impact of e-Learning on Health Professionals. Clin Ther. 2019 Oct;41(10):2154-2161. doi: 10.1016/j.clinthera.2019.07.012.