Jean FERRIÈRES • Publications CERPOP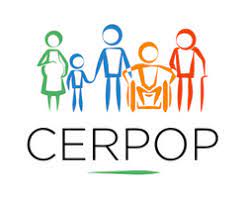 Equipe Vieillissement - Axe ARTERRE
Evaluation du risque et du traitement de l'athérosclose : vers l'épidémiologie des risques
Equipe constitutive du CERPOP, UMR 1295, unité mixte INSERM - Université Toulouse III Paul Sabatier
Jean FERRIÈRES • chercheur


2023
Di Castelnuovo A, Bonaccio M, Costanzo S, McElduff P, Linneberg A, Salomaa V, Männistö S, Ferrières J, Dallongeville J, Thorand B, Brenner H, Ferrario M, Veronesi G, Tamosiunas A, Grimsgaard S, Drygas W, Malyutina S, Söderberg S, Nordendahl M, Kee F, Grassi G, Dabboura S, Borchini R, Westermann D, Schrage B, Zeller T, Kuulasmaa K, Blankenberg S, Donati MB, Iacoviello L; MORGAM Study Investigators; de Gaetano G. Drinking alcohol in moderation is associated with lower rate of all-cause mortality in individuals with higher rather than lower educational level: findings from the MORGAM project. Eur J Epidemiol. 2023 Jun 30. doi: 10.1007/s10654-023-01022-3. Epub ahead of print.
Ferrières J, Bruckert E, Farnier M, Krempf M, Mourad JJ, Roux B, Schiele F. Evaluation of hypercholesterolemia management in at-risk patients by cardiologists in France: a case vignette-based study. J Comp Eff Res. 2023 Apr;12(4):e220181. doi: 10.57264/cer-2022-0181.
Gauthier V, Lafrance M, Barthoulot M, Rousselet L, Montaye M, Ferrières J, Huo Yung Kai S, Biasch K, Moitry M, Amouyel P, Dallongeville J, Meirhaeghe A. Long-term follow-up of survivors of a first acute coronary syndrome: Results from the French MONICA registries from 2009 to 2017. Int J Cardiol. 2023 May 1;378:138-143. doi: 10.1016/j.ijcard.2023.02.035.
Lu Y, Kiechl SJ, Wang J, Xu Q, Kiechl S, Pechlaner R; Global Pulse Wave Velocity Study Group (Ferrières J collaborator). Global distributions of age- and sex-related arterial stiffness: systematic review and meta-analysis of 167 studies with 509,743 participants. EBioMedicine. 2023 Jun;92:104619. doi: 10.1016/j.ebiom.2023.104619.
Mourre F, Giorgi R, Gallo A, Boccara F, Bruckert E, Carrié A, Hankard R, Inamo J, Laboureau S, Moulin P, Valéro R, Béliard S; REFERCHOL Investigators (Ferrières J collaborator). Maternal Inheritance of Familial Hypercholesterolemia Gene Mutation Predisposes to Coronary Atherosclerosis as Assessed by Calcium Score in Adulthood. Arterioscler Thromb Vasc Biol. 2023 Feb;43(2):e94-e103. doi: 10.1161/ATVBAHA.122.318119.
NCD Risk Factor Collaboration (NCD-RisC) (Ferrières J collaborator). Diminishing benefits of urban living for children and adolescents' growth and development. Nature. 2023 Mar;615(7954):874-883. doi: 10.1038/s41586-023-05772-8.
Peretti N, Vimont A, Mas E, Ferrières J, Tounian P, Lemale J, Boccara F, Di Filippo M, Charriere S, Moulin P, Poinsot P, Cottin Y, Ducluzeau PH, Dourmap C, Cariou B, Farnier M, Paillard F, Pradignac A, Yelnik C, Gallo A, Bruckert E, Beliard S; French Registry of Familial Hypercholesterolemia (REFERCHOL) investigators. Factors Predicting Statin Initiation During Childhood in Familial Hypercholesterolemia: Importance of Genetic Diagnosis. J Pediatr. 2023 Feb;253:18-24.e2. doi: 10.1016/j.jpeds.2022.08.041.
Ray KK, Haq I, Bilitou A, Manu MC, Burden A, Aguiar C, Arca M, Connolly DL, Eriksson M, Ferrières J, Laufs U, Mostaza JM, Nanchen D, Rietzschel E, Strandberg T, Toplak H, Visseren FLJ, Catapano AL; SANTORINI Study Investigators. Treatment gaps in the implementation of LDL cholesterol control among high- and very high-risk patients in Europe between 2020 and 2021: the multinational observational SANTORINI study. Lancet Reg Health Eur. 2023 Apr 5;29:100624. doi: 10.1016/j.lanepe.2023.100624.
Weizman O, Tea V, Marijon E, Eltchaninoff H, Manzo-Silberman S, Leclercq F, Albert F, Bataille V, Drouet E, Naccache N, Puymirat E, Ferrières J, Schiele F, Simon T, Danchin N; FAST-MI investigators. Very long-term outcomes after acute myocardial infarction in young men and women: Insights from the FAST-MI program. Arch Cardiovasc Dis. 2023 Jun 17:S1875-2136(23)00108-0. doi: 10.1016/j.acvd.2023.05.006. Epub ahead of print.
2022