Florence MOLINIÉ - Publications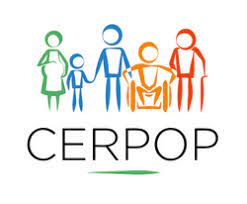 EQUITY - Embodiment, social ineQualities, lifecoUrse epidemiology, cancer and chronIc diseases, intervenTions, methodologY
Equipe constitutive du CERPOP, UMR1295, unité mixte INSERM - Université Toulouse III Paul Sabatier
Florence MOLINIÉ • chercheure
2023
2022
2021
2020
Barul C, Matrat M, Auguste A, Dugas J, Radoï L, Menvielle G, Févotte J, Guizard AV, Stücker I, Luce D; ICARE study group (Trétarre B, Molinié F, Cowppli-Bony A collaborators). Welding and the risk of head and neck cancer: the ICARE study. Occup Environ Med. 2020 May;77(5):293-300. doi: 10.1136/oemed-2019-106080.

Bielska-Lasota M, Rossi S, Krzyżak M, Haelens A, Domenic A, De Angelis R, Maciejczyk A, Rodríguez-Barranco M, Zadnik V, Minicozzi P; EUROCARE-5 Working Group (Trétarre B, Grosclaude P,

Cowppli-Bony

A,

Molinié F collaborators). Reasons for low cervical cancer survival in new accession European Union countries: a EUROCARE-5 study. Arch Gynecol Obstet. 2020 Feb;301(2):591-602. doi: 10.1007/s00404-019-05412-5.

Bouvier AM, Robaszkiewicz M, Jooste V, Cariou M, Drouillard A, Bouvier V, Nousbaum JB; French Network of Cancer Registries (FRANCIM) (Trétarre B, Grosclaude P,

Cowppli-Bony

A,

Molinié F

collaborators). . Trends in incidence of small bowel cancer according to histology: a population-based study. J Gastroenterol. 2020 Feb;55(2):181-188. doi: 10.1007/s00535-019-01636-z.

Sant M, Meneghini E, Bastos J, Rossi PG, Guevara M, Innos K, Katalinic A, Majuelo LG, Marcos-Gragera R, Molinié F, Rapiti E, Vizcaino A, Zadnik V, Minicozzi P; European High Resolution Working Group on breast cancer (Trétarre B collaborator). Endocrine treatment and incidence of relapse in women with oestrogen receptor-positive breast cancer in Europe: a population-based study. Breast Cancer Res Treat. 2020 Sep;183(2):439-450. doi: 10.1007/s10549-020-05761-9.

Seigneurin A, Exbrayat C, Molinié F, Croisier L, Poncet F, Berquet K, Delafosse P, Colonna M. Association of Mammography Screening With a Reduction in Breast Cancer Mortality: A Modeling Study Using Population-Based Data From 2 French Departments. Am J Epidemiol. 2021 May 4;190(5):827-835. doi: 10.1093/aje/kwaa218.