Fatemeh NOURHASHEMI - Publications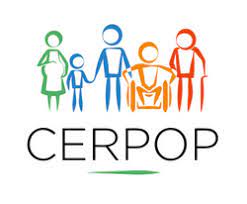 MAINTAIN - MAintain Functions and INTrinsec capacities with Aging :
Preventive and personalized INterventional Research
Equipe constitutive du CERPOP, UMR 1225, unité mixte INSERM - Université Toulouse III Paul Sabatier
Fatemeh NOURHASHEMI • chercheure



2022
Bouzid W, Tavassoli N, Berbon C, Qassemi S, Bounes V, Azema O, Shourick J, Nourhashémi F. Impact of a personalised care plan for the elderly calling emergency medical services after a fall at home: The RISING-DOM multi-centre randomised controlled trial protocol. BMC Geriatr. 2022 Mar 4;22(1):182. doi: 10.1186/s12877-022-02850-w.

Congy-Jolivet N, Cenac C, Dellacasagrande J, Puissant-Lubrano B, Apoil PA, Guedj K, Abbas F, Laffont S, Sourdet S, Guyonnet S, Nourhashemi F, Guéry JC, Blancher A. Monocytes are the main source of STING-mediated IFN-α production. EBioMedicine. 2022 May 10;80:104047. doi: 10.1016/j.ebiom.2022.104047. Epub ahead of print.

Elyn A, Gardette V, Renoux A, Sourdet S, Nourhashemi F, Sanou B, Dutech M, Muller P, Gallini A. Potential determinants of unfavourable healthcare utilisation trajectories during the last year of life of people with incident Alzheimer Disease or Related Syndromes: a nationwide cohort study using administrative data. Age Ageing. 2022 Mar 1;51(3):afac053. doi: 10.1093/ageing/afac053.
2021
2020
Briand M, De Nadaï T, Balardy L, Rolland Y, Nourhashemi F, Sourdet S, Vellas B. Autonomy and dependence in the elderly. Rev Prat. 2020 Mar;70(3):e97-e105. French. PMID: 32877080.

Briand M, De Nadaï T, Balardy L, Rolland Y, Nourhashemi F, Sourdet S, Vellas B.Scales assessing geriatric dependence. Rev Prat. 2020 Mar;70(3):e106-e107. PMID : 32877081.

Champarnaud M, Villars H, Girard P, Brechemier D, Balardy L, Nourhashémi F. Effectiveness of Therapeutic Patient Education Interventions for Older Adults with Cancer: A Systematic Review. J Nutr Health Aging. 2020;24(7):772-782. doi: 10.1007/s12603-020-1395-3.

Piau A, Bourgade G, Berbon C, Nourhashemi F, Louit C, Balardy L. Access to individualized oncology care for older patients in complex healthcare networks: The skilled nurse. J Geriatr Oncol. 2020;11(5):899-90 doi: 10.1016/j.jgo.2019.10.014.

Piau A, Vautier C, De Mauleon A, Tchalla A, Rumeau P, Nourhashemi F, Soto-Martin M. Health workers perception on telemedicine in management of neuropsychiatric symptoms in long-term care facilities: Two years follow-up. Geriatr Nurs. 2020 Nov-Dec;41(6):1000-1005. doi: 10.1016/j.gerinurse.2020.07.009.

Gombault-Datzenko E, Gallini A, Carcaillon-Bentata L, Fabre D, Nourhashemi F, Andrieu S, Rachas A, Gardette V. Alzheimer's disease and related syndromes and hospitalization: a nationwide 5-year longitudinal study. Eur J Neurol. 2020 Aug;27(8):1436-1447. doi: 10.1111/ene.14256.
2019
de Mauleon A, Soto M, Ousset PJ, Nourhashemi F, Lepage B, Vellas B. Potentially modifiable factors associated with agitation and aggression in Alzheimer's disease: results of the ICTUS study. Int Psychogeriatr. 2019 Oct;31(10):1509-1516. doi: 10.1017/S1041610218001990.
Fougère B, Boulanger E, Nourhashémi F, Guyonnet S, Cesari M. Retraction to Chronic Inflammation: Accelerator of Biological Aging. J Gerontol A Biol Sci Med Sci. 2019 Feb 15;74(3):431.

doi

:

10.1093/gerona/gly284.



Giudici KV, Guyonnet S, Rolland Y, Vellas B, de Souto Barreto P, Nourhashemi F; MAPT/DSA Group. Body Weight Variation Patterns as Predictors of Cognitive Decline over a 5 Year Follow-Up among Community-Dwelling Elderly (MAPT Study). Nutrients. 2019 Jun 18;11(6). pii: E1371. doi: 10.3390/nu11061371.

Piau A, Crissey R, Brechemier D, Balardy L, Nourhashemi F. A smartphone Chatbot application to optimize monitoring of older patients with cancer. Int J Med Inform. 2019 Aug;128:18-23. doi

:

10.1016/j.ijmedinf.2019.05.013.



Piau A, Krams T, Voisin T, Lepage B, Nourhashemi F. Use of a robotic walking aid in rehabilitation to reduce fear of falling is feasible and acceptable from the end user's perspective: A randomised comparative study. Maturitas. 2019 Feb;120:40-46. doi: 10.1016/j.maturitas.2018.11.008.

Piau A, Lepage B, Bernon C, Gleizes MP, Nourhashemi F. Real-Time Detection of Behavioral Anomalies of Older People Using Artificial Intelligence (The 3-PEGASE Study): Protocol for a Real-Life Prospective Trial. JMIR Res Protoc. 2019 Nov 18;8(11):e14245.

doi

:

10.2196/14245.



Piau A, Rumeau P, Nourhashemi F, Martin MS. Information and Communication Technologies, a Promising Way to Support Pharmacotherapy for the Behavioral and Psychological Symptoms of Dementia. Front Pharmacol. 2019 Sep 30;10:1122.

doi

: 10.3389/fphar.2019.01122.



Piau A, Sourdet S, Toulza O, Bernon C, Tavassoli N, Nourhashemi F. Frailty Management in Community-Dwelling Older Adults: Initial Results of a Trained Nurses Program. J Am Med Dir Assoc. 2019 May;20(5):642-643. doi: 10.1016/j.jamda.2018.1011.