Fatemeh NOURHASHEMI - Publications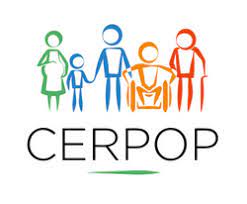 MAINTAIN - MAintain Functions and INTrinsec capacities with Aging :
Preventive and personalized INterventional Research
Equipe constitutive du CERPOP, UMR 1225, unité mixte INSERM - Université Toulouse III Paul Sabatier
Fatemeh NOURHASHEMI • chercheure



2022
2021
2020
Briand M, De Nadaï T, Balardy L, Rolland Y, Nourhashemi F, Sourdet S, Vellas B. Autonomy and dependence in the elderly. Rev Prat. 2020 Mar;70(3):e97-e105. French. PMID: 32877080.

Briand M, De Nadaï T, Balardy L, Rolland Y, Nourhashemi F, Sourdet S, Vellas B.Scales assessing geriatric dependence. Rev Prat. 2020 Mar;70(3):e106-e107. PMID : 32877081.

Champarnaud M, Villars H, Girard P, Brechemier D, Balardy L, Nourhashémi F. Effectiveness of Therapeutic Patient Education Interventions for Older Adults with Cancer: A Systematic Review. J Nutr Health Aging. 2020;24(7):772-782. doi: 10.1007/s12603-020-1395-3.

Piau A, Bourgade G, Berbon C, Nourhashemi F, Louit C, Balardy L. Access to individualized oncology care for older patients in complex healthcare networks: The skilled nurse. J Geriatr Oncol. 2020;11(5):899-90 doi: 10.1016/j.jgo.2019.10.014.

Piau A, Vautier C, De Mauleon A, Tchalla A, Rumeau P, Nourhashemi F, Soto-Martin M. Health workers perception on telemedicine in management of neuropsychiatric symptoms in long-term care facilities: Two years follow-up. Geriatr Nurs. 2020 Nov-Dec;41(6):1000-1005. doi: 10.1016/j.gerinurse.2020.07.009.

Gombault-Datzenko E, Gallini A, Carcaillon-Bentata L, Fabre D, Nourhashemi F, Andrieu S, Rachas A, Gardette V. Alzheimer's disease and related syndromes and hospitalization: a nationwide 5-year longitudinal study. Eur J Neurol. 2020 Aug;27(8):1436-1447. doi: 10.1111/ene.14256.
2019
de Mauleon A, Soto M, Ousset PJ, Nourhashemi F, Lepage B, Vellas B. Potentially modifiable factors associated with agitation and aggression in Alzheimer's disease: results of the ICTUS study. Int Psychogeriatr. 2019 Oct;31(10):1509-1516. doi: 10.1017/S1041610218001990.
Fougère B, Boulanger E, Nourhashémi F, Guyonnet S, Cesari M. Retraction to Chronic Inflammation: Accelerator of Biological Aging. J Gerontol A Biol Sci Med Sci. 2019 Feb 15;74(3):431.

doi

:

10.1093/gerona/gly284.



Giudici KV, Guyonnet S, Rolland Y, Vellas B, de Souto Barreto P, Nourhashemi F; MAPT/DSA Group. Body Weight Variation Patterns as Predictors of Cognitive Decline over a 5 Year Follow-Up among Community-Dwelling Elderly (MAPT Study). Nutrients. 2019 Jun 18;11(6). pii: E1371. doi: 10.3390/nu11061371.

Piau A, Crissey R, Brechemier D, Balardy L, Nourhashemi F. A smartphone Chatbot application to optimize monitoring of older patients with cancer. Int J Med Inform. 2019 Aug;128:18-23. doi

:

10.1016/j.ijmedinf.2019.05.013.



Piau A, Krams T, Voisin T, Lepage B, Nourhashemi F. Use of a robotic walking aid in rehabilitation to reduce fear of falling is feasible and acceptable from the end user's perspective: A randomised comparative study. Maturitas. 2019 Feb;120:40-46. doi: 10.1016/j.maturitas.2018.11.008.

Piau A, Lepage B, Bernon C, Gleizes MP, Nourhashemi F. Real-Time Detection of Behavioral Anomalies of Older People Using Artificial Intelligence (The 3-PEGASE Study): Protocol for a Real-Life Prospective Trial. JMIR Res Protoc. 2019 Nov 18;8(11):e14245.

doi

:

10.2196/14245.



Piau A, Rumeau P, Nourhashemi F, Martin MS. Information and Communication Technologies, a Promising Way to Support Pharmacotherapy for the Behavioral and Psychological Symptoms of Dementia. Front Pharmacol. 2019 Sep 30;10:1122.

doi

: 10.3389/fphar.2019.01122.



Piau A, Sourdet S, Toulza O, Bernon C, Tavassoli N, Nourhashemi F. Frailty Management in Community-Dwelling Older Adults: Initial Results of a Trained Nurses Program. J Am Med Dir Assoc. 2019 May;20(5):642-643. doi: 10.1016/j.jamda.2018.1011.