Fatemeh NOURHASHEMI - Publications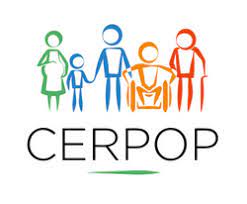 MAINTAIN - MAintain Functions and INTrinsec capacities with Aging :
Preventive and personalized INterventional Research
Equipe constitutive du CERPOP, UMR 1225, unité mixte INSERM - Université Toulouse III Paul Sabatier
Fatemeh NOURHASHEMI • chercheure



2023
Grasset L, Planche V, Bouteloup V, Azouani C, Dubois B, Blanc F, Paquet C, David R, Belin C, Jonveaux T, Julian A, Pariente J, Mangin JF, Chêne G, Dufouil C; Memento Cohort Study Group (Nourhashémi F collaborator). Physical activity, biomarkers of brain pathologies and dementia risk: Results from the Memento clinical cohort. Alzheimers Dement. 2023 Jul 8. doi: 10.1002/alz.13360. Epub ahead of print.
2022
2021
2020
2019
de Mauleon A, Soto M, Ousset PJ, Nourhashemi F, Lepage B, Vellas B. Potentially modifiable factors associated with agitation and aggression in Alzheimer's disease: results of the ICTUS study. Int Psychogeriatr. 2019 Oct;31(10):1509-1516. doi: 10.1017/S1041610218001990.
Fougère B, Boulanger E, Nourhashémi F, Guyonnet S, Cesari M. Retraction to Chronic Inflammation: Accelerator of Biological Aging. J Gerontol A Biol Sci Med Sci. 2019 Feb 15;74(3):431.

doi

:

10.1093/gerona/gly284.

Giudici KV, Guyonnet S, Rolland Y, Vellas B, de Souto Barreto P, Nourhashemi F; MAPT/DSA Group. Body Weight Variation Patterns as Predictors of Cognitive Decline over a 5 Year Follow-Up among Community-Dwelling Elderly (MAPT Study). Nutrients. 2019 Jun 18;11(6). pii: E1371. doi: 10.3390/nu11061371.
Piau A, Crissey R, Brechemier D, Balardy L, Nourhashemi F. A smartphone Chatbot application to optimize monitoring of older patients with cancer. Int J Med Inform. 2019 Aug;128:18-23. doi

:

10.1016/j.ijmedinf.2019.05.013.

Piau A, Krams T, Voisin T, Lepage B, Nourhashemi F. Use of a robotic walking aid in rehabilitation to reduce fear of falling is feasible and acceptable from the end user's perspective: A randomised comparative study. Maturitas. 2019 Feb;120:40-46. doi: 10.1016/j.maturitas.2018.11.008.
Piau A, Lepage B, Bernon C, Gleizes MP, Nourhashemi F. Real-Time Detection of Behavioral Anomalies of Older People Using Artificial Intelligence (The 3-PEGASE Study): Protocol for a Real-Life Prospective Trial. JMIR Res Protoc. 2019 Nov 18;8(11):e14245.

doi

:

10.2196/14245.

Piau A, Rumeau P, Nourhashemi F, Martin MS. Information and Communication Technologies, a Promising Way to Support Pharmacotherapy for the Behavioral and Psychological Symptoms of Dementia. Front Pharmacol. 2019 Sep 30;10:1122.

doi

: 10.3389/fphar.2019.01122.

Piau A, Sourdet S, Toulza O, Bernon C, Tavassoli N, Nourhashemi F. Frailty Management in Community-Dwelling Older Adults: Initial Results of a Trained Nurses Program. J Am Med Dir Assoc. 2019 May;20(5):642-643. doi: 10.1016/j.jamda.2018.1011.