Cyrille DELPIERRE • Publications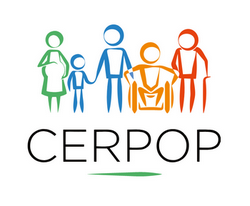 EQUITY - Embodiment, social ineQualities, lifecoUrse epidemiology, cancer and chronIc diseases, intervenTions, methodologY
Equipe constitutive du CERPOP, UMR1295, unité mixte INSERM - Université Toulouse III Paul Sabatier
Cyrille DELPIERRE • chercheur


• Biographie

2023
Benoit S, Henry M, Fneich S, Mathou A, Xia L, Foury A, Jouin M, Junien C, Capuron L, Jouneau L, Moisan MP, Delpierre C, Gabory A, Darnaudéry M. Strain-specific changes in nucleus accumbens transcriptome and motivation for palatable food reward in mice exposed to maternal separation. Front Nutr. 2023 Jul 26;10:1190392. doi: 10.3389/fnut.2023.1190392.
Bernard D, Doumard E, Ader I, Kemoun P, Pagès JC, Galinier A, Cussat-Blanc S, Furger F, Ferrucci L, Aligon J, Delpierre C, Pénicaud L, Monsarrat P, Casteilla L. Explainable machine learning framework to predict personalized physiological aging. Aging Cell. 2023 Aug;22(8):e13872. doi: 10.1111/acel.13872.
Castagné R, Ménard S, Delpierre C. The epigenome as a biological candidate to incorporate the social environment over the life course and generations. Epigenomics. 2023 Jan;15(1):5-10. doi: 10.2217/epi-2022-0457.
Cholley-Gomez M, Laujac S, Delpierre C, Carayol M. Effectiveness of multilevel interventions based on socio-ecological model to decrease sedentary time in children: a systematic review of controlled studies. Front Public Health. 2023 Jun 2;11:1106206. doi: 10.3389/fpubh.2023.1106206.
Colineaux H, Neufcourt L, Delpierre C, Kelly-Irving M, Lepage B. Explaining biological differences between men and women by gendered mechanisms. Emerg Themes Epidemiol. 2023 Mar 23;20(1):2. doi: 10.1186/s12982-023-00121-6.
Declercq PL, Fournel I, Demeyere M, Berraies A, Ksiazek E, Nyunga M, Daubin C, Ampere A, Sauneuf B, Badie J, Delbove A, Nseir S, Artaud-Macari E, Bironneau V, Ramakers M, Maizel J, Miailhe AF, Lacombe B, Delberghe N, Oulehri W, Georges H, Tchenio X, Clarot C, Redureau E, Bourdin G, Federici L, Adda M, Schnell D, Bousta M, Salmon-Gandonnière C, Vanderlinden T, Plantefeve G, Delacour D, Delpierre C, Le Bouar G, Sedillot N, Beduneau G, Rivière A, Meunier-Beillard N, Gélinotte S, Rigaud JP, Labruyère M, Georges M, Binquet C, Quenot JP; RECOVIDS trial investigators, the CRICS-TRIGGERSEP, BOREAL research networks. Influence of socio-economic status on functional recovery after ARDS caused by SARS-CoV-2: the multicentre, observational RECOVIDS study. Intensive Care Med. 2023 Aug 24. doi: 10.1007/s00134-023-07180-y. Epub ahead of print.
Delacôte C, Delacour-Billon S, Ayrault-Piault S, Tagri AD, Rousseau G, Vincent M, Amossé S, Delpierre C, Cowppli-Bony A, Molinié F. Is survival rate lower after breast cancer in deprived women according to disease stage? Br J Cancer. 2023 Jan;128(1):63-70. doi: 10.1038/s41416-022-02024-w.
Delpierre C, Lefèvre T. Precision and personalized medicine: What their current definition says and silences about the model of health they promote. Implication for the development of personalized health. Front Sociol. 2023 Feb 21;8:1112159. doi: 10.3389/fsoc.2023.1112159.
Durand C, Magloire L, Cousson-Gélie F, Bord A, Saboni L, Zeghnoun A, Lepage B, Richard JB, Catelinois O, Mouly D, Delpierre C. Efficacy of an appearance-based and a health-based sun protection intervention on summer vacationers' behaviours, PRISME cluster randomized crossover trial, France. Br J Health Psychol. 2023 Sep;28(3):724-739. doi: 10.1111/bjhp.12650.
Fantin R, Delpierre C, Barboza-Solís C. Health inequalities in cause-specific mortality in Costa Rica: a population-based cohort study. Rev Saude Publica. 2023 Feb 20;57:3. doi: 10.11606/s1518-8787.2023057004331.
Gimenez L, Grosclaude P, Druel V, Costa N, Delpierre C, Molinier L, Delord JP, Rougé Bugat ME. Study protocol of the CREDO randomised controlled trial: evaluation of a structured return home consultation for patients suffering from metastaticcancer. BMJ Open. 2023 Jan 30;13(1):e062219. doi: 10.1136/bmjopen-2022-062219.
Gimenez L, Kelly-Irving M, Delpierre C, Rougé-Bugat ME, Lepage B, Lang T. Interaction between patient and general practitioner according to the patient body weight: a cross-sectional survey. Fam Pract. 2023 Mar 28;40(2):218-225. doi: 10.1093/fampra/cmac086.
Hentzien M, Frossard J, Kouyos R, Prendki V, Damas J, Hofmann E, Braun D, Schmid P, Bernasconi E, Ragozzino S, Efthimiou O, Delpierre C, Allavena C, Bani-Sadr F, Calmy A; Swiss HIV Cohort Study. External validation of the Dat'AIDS score: A risk score for predicting 5-year overall mortality in people living with HIV aged 60 years or older. HIV Med. 2023 Aug 24. doi: 10.1111/hiv.13534. Epub ahead of print.
Hocqueloux L, Menard A, Arvieux C, Joly V, Becker A, Chéret A, Duvivier C, Cabié A, Delpierre C, Allavena C; Dat'AIDS Study Group. Weight gain following the single substitution of tenofovir disoproxil fumarate by tenofovir alafenamide in HIV-infected people from the French Dat'AIDS cohort: A propensity score-matched analysis. HIV Med. 2023 Aug;24(8):925-932. doi: 10.1111/hiv.13488.
Joannès C, Redmond NM, Kelly-Irving M, Klinkenberg J, Guillemot C, Sordes F, Delpierre C, Neufcourt L; EPIDEMIC consortium. The level of education is associated with an anxiety-depressive state among men and women - findings from France during the first quarter of the COVID-19 pandemic. BMC Public Health. 2023 Jul 21;23(1):1405. doi: 10.1186/s12889-023-16280-9.
Ouanhnon L, Bugat MR, Druel V, Grosclaude P, Delpierre C. Link between the referring physician and breast and cervical cancers screening: a cross-sectional study in France. BMC Prim Care. 2023 Aug 29;24(1):167. doi: 10.1186/s12875-023-02122-5.
Paunescu AC, Préau M, Jacob G, Pannard M, Delrieu L, Delpierre C, Kvaskoff M. Health behaviour changes in female cancer survivors: The Seintinelles study. Bull Cancer. 2023 May;110(5):496-511. doi: 10.1016/j.bulcan.2023.02.008.
Saucy A, Gehring U, Olmos S, Delpierre C, de Bont J, Gruzieva O, de Hoogh K, Huss A, Ljungman P, Melén E, Persson Å, Pieterson I, Tewis M, Yu Z, Vermeulen R, Vlaanderen J, Tonne C. Effect of residential relocation on environmental exposures in European cohorts: An exposome-wide approach. Environ Int. 2023 Feb 26;173:107849. doi: 10.1016/j.envint.2023.107849. Epub ahead of print.
2022
2022 Autres publications
Adrian Fianu, Hind Aissaoui, Nadège Naty, Victorine Lenclume, Emmanuelle Rachou, Cyrille Delpierre, Michelle Kelly-Irving, Patrick Gérardin. Santé des enfants à la sortie du premier confinement : une enquête en population à la Réunion. Santé Publique 2022/HS1 (Vol. 34), page 20a.
2021