Brigitte TRÉTARRE - Publications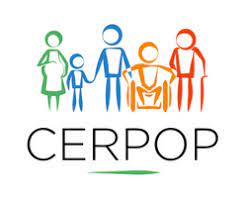 EQUITY - Embodiment, social ineQualities, lifecoUrse epidemiology, cancer and chronIc diseases, intervenTions, methodologY
Equipe constitutive du CERPOP, UMR1295, unité mixte INSERM - Université Toulouse III Paul Sabatier
Brigitte TRÉTARRE • chercheure
2023
Satgé D, Habib-Hadef S, Otandault A, Samalin E, Trétarre B. Advocacy for colorectal cancer screening and awareness in people with intellectual disability. J Gastrointest Oncol. 2023 Jun 30;14(3):1650-1652. doi: 10.21037/jgo-22-998.
Satgé D, Nishi M, Trétarre B. Assessing cancer in people with profound and multiple disabilities. BMC Cancer. 2023 Aug 25;23(1):798. doi: 10.1186/s12885-023-11313-3.
Trétarre B, Dantony E, Coureau G, Defossez G, Guizard AV, Delafosse P, Daubisse L, Velten M, Karima Hammas, Barra S, Lapotre B, Plouvier S, d'Almeida T, Molinié F, Woronoff AS. Trends in incidence of invasive vaginal cancer in France from 1990 to 2018 and survival of recently diagnosed women - A population-based study. Eur J Obstet Gynecol Reprod Biol. 2023 Apr;283:125-129. doi: 10.1016/j.ejogrb.2023.02.003.
2022
2021
2020