Brigitte TRÉTARRE - Publications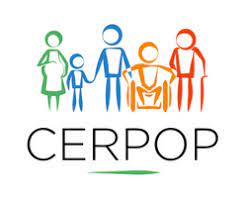 EQUITY - Embodiment, social ineQualities, lifecoUrse epidemiology, cancer and chronIc diseases, intervenTions, methodologY
Equipe constitutive du CERPOP, UMR1295, unité mixte INSERM - Université Toulouse III Paul Sabatier
Brigitte TRÉTARRE • chercheure
2022
2021
2020
Trouche-Sabatier SG, Rebillard X, Iborra F, Azria D, Daures JP, Poinas G, Abdo N, Delbos O, Gevorgyan A, Marchal S, Guillon R, Millet I, Lamy PJ, Lauche O, Reis-Borges R, Serre I, Topart D, Tretarre B; tous les acteurs de l'onco-urologie de l'Hérault. RHESOU (Registre de l'Hérault spécialisé en onco-urologie) : le premier registre français spécialisé en onco-urologie. Un outil méthodologique de recueil de données en onco-urologie. Bilan de faisabilité sur un an d'expérience [RHESOU (Registry in HErault Specialized in Onco-Urology) : the first French Registry specialized in Onco-Urology. One-year experience]. Prog Urol. 2020 Dec;30(16):1038-1044. French. doi: 10.1016/j.purol.2020.09.015.

Villers A, Bessaoud F, Trétarre B, Grosclaude P, Malavaud B, Rebillard X, Iborra F, Daubisse L, Malavaud S, Roobol M, Heijnsdijk EA, de Koning HJ, Hugosson J, Rischmann P, Soulié M. Contamination in control group led to no effect of PSA-based screening on prostate cancer mortality at 9 years follow-up: Results of the French section of European Randomized Study of Screening for Prostate Cancer (ERSPC). Prog Urol. 2020 Apr;30(5):252-260. doi: 10.1016/j.purol.2020.02.011.

Wendeu-Foyet MG, Cénée S, Koudou Y, Trétarre B, Rébillard X, Cancel-Tassin G, Cussenot O, Boland A, Olaso R, Deleuze JF, Blanché H, Lamy PJ, Mulot C, Laurent-Puig P, Truong T, Menegaux F. Circadian genes polymorphisms, night work and prostate cancer risk: Findings from the EPICAP study. Int J Cancer. 2020 Dec 1;147(11):3119-3129. doi: 10.1002/ijc.33139.