Catherine ARNAUD - Publications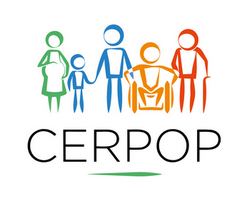 SPHERE - Study of Perinatal, paediatric and adolescent Health : Epidemiological Research and Evaluation
Equipe constitutive du CERPOP, UMR1295, unité mixte de recherche Inserm – Université Toulouse III Paul Sabatier
Catherine ARNAUD • chercheure
2022
2021
2020
2019
Drummond D, Hadchouel A, Torchin H, Rozé JC, Arnaud C, Bellino A, Couderc L, Marret S, Mittaine M, Pinquier D, Vestraete M, Rousseau J, Ancel PY, Delacourt C; EPIPAGEADO study group. Educational and health outcomes associated with bronchopulmonary dysplasia in 15-year-olds born preterm. PLoS One. 2019 Sep 11;14(9):e0222286. doi: 10.1371/journal.pone.0222286.

Lorthe E, Sentilhes L, Quere M, Lebeaux C, Winer N, Torchin H, Goffinet F, Delorme P, Kayem G; EPIPAGE-2 Obstetric Writing Group (Arnaud C collaborator). Planned delivery route of preterm breech singletons, and neonatal and 2-year outcomes: a population-based cohort study. BJOG. 2019 Jan;126(1):73-8 doi: 10.1111/1471-0528.15466.

Pacoricona Alfaro DL, Lemoine P, Ehlinger V, Molinas C, Diene G, Valette M, Pinto G, Coupaye M, Poitou-Bernert C, Thuilleaux D, Arnaud C, Tauber M. Causes of death in Prader-Willi syndrome: lessons from 11 years' experience of a national reference center. Orphanet J Rare Dis. 2019 Nov 4;14(1):238. doi: 10.1186/s13023-019-1214-2.